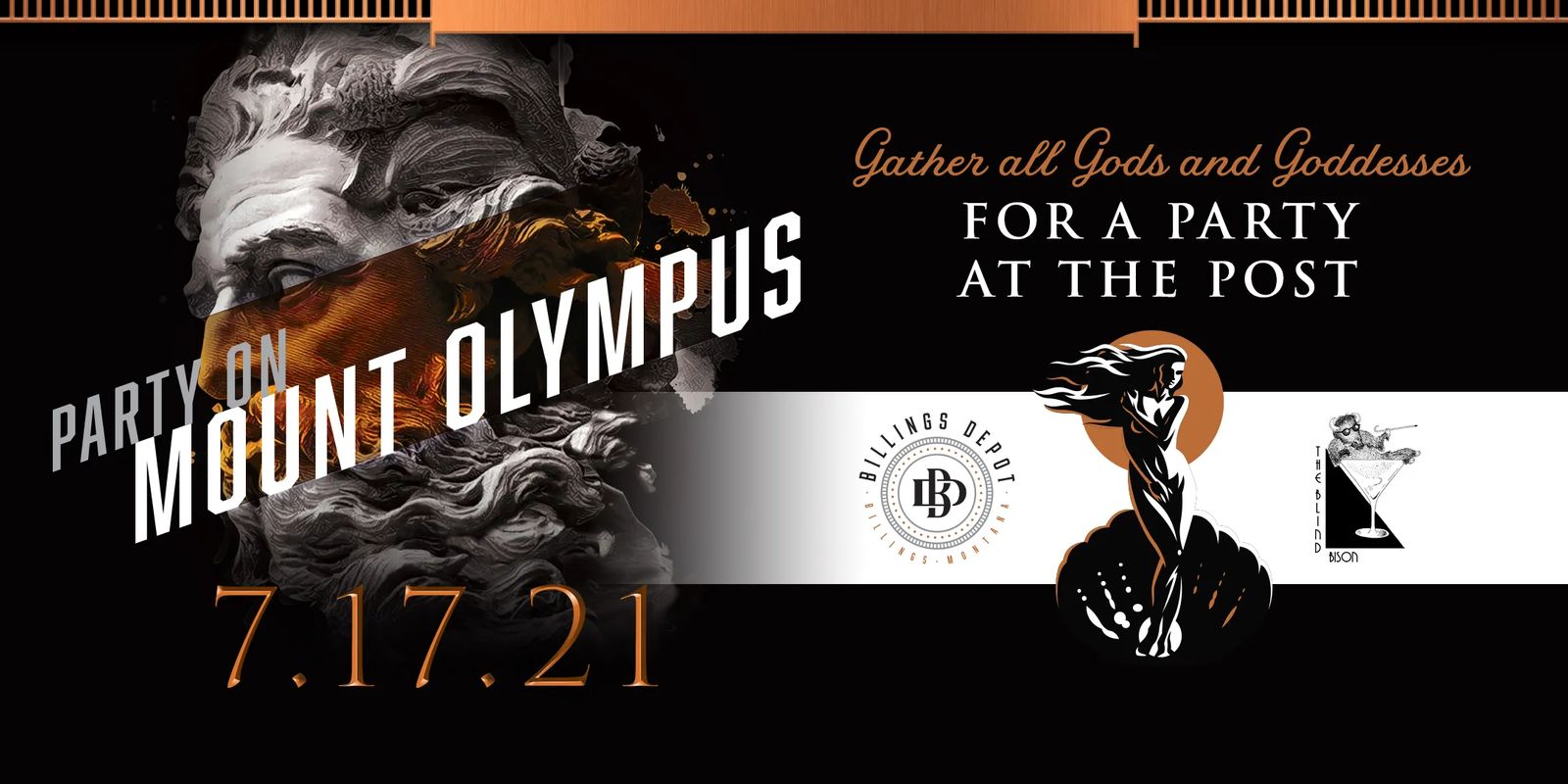 Party on Mount Olympus!
Gather all Gods & Goddesses for the toga party of the year July 17, 2021.
Dress as your favorite god or goddess or, even a simple toga will do. We expect to see all Olympians at the party including Zeus, Hera, Poseidon, Demeter, Athena, Apollo, Artemis, Ares, Hephaestus, Aphrodite, Hermes, and Bacchus.
Here's what you can expect:
Greek cocktails from Blind Bison
Wine tasting from City Vineyard
Live music
Greek-inspired food from Stacked
Games and outdoor fun
A gods and goddesses costume contest with prizes
Tastings from Zest
This is a member's only event for 1909 Society, Billings Petroleum Club and Zoo Montana. Members can purchase tickets for themselves and up to (3) nonmembers.
Not a member? No problem. Here are two ways you can join the party:
You can join the 1909 Society when you purchase your ticket OR
Find someone who is already a member and be their friend
Olympian Admission is $50 and gets you access to all the fun. Cocktails from Blind Bison are sold separately at the event.
To learn more about the 1909 Society visit the 1909 page