WEDDINGS
Once upon a time, this beautiful historic building was built as the centerpiece of downtown Billings, serving as the venue of choice for some of the most important visitors in Billings' history, including numerous presidents, and even visiting royalty. Today, the Depot has been lovingly restored to its place as the center of our community and is now the premier wedding venue in Billings to begin your happily-ever-after!
Learn why The Depot has been named Best Wedding Venue for 7 Years in a row
To make your special day both memorable and convenient for you and your guests, the Depot offers three unique spaces in one facility to house both your ceremony and reception.
With its towering vaulted ceilings, roman columns, terrazzo floor, and signature high arched window backdrop, the stunning Passenger station is the picture-perfect place to hold your ceremony.
The spacious Baggage Room, with its original brick walls and wood floors, offers the ideal place to celebrate and dance the night away with your guests at your reception.
The Depot is also proud to offer three beautiful outdoor spaces, one outside both the Passenger Station and the Baggage Room and a patio that runs along the back of the building by the train tracks.
In addition to these elegant spaces for your wedding ceremony and reception, the Depot also offers a large on-site bridal suite, conveniently located just off of the grand march hallway, directly across from the groom's room and full catering kitchen.
Best of all, this beautiful venue is conveniently located in the heart of Downtown Billings, with two large private parking lots for your guests and walkable Downtown amenities.
Besides a gorgeous, unique space for your event, the Depot also offers you the freedom to choose any food caterer you would like for your big day. This simple option can save you hundreds of dollars when compared with food costs at venues that require you to use the in-house food service. If you don't know who to use, don't worry…we have done this a few times! We will be happy to help you pick the perfect vendors for you.
Additional services that come with renting the Depot include:
Free wi-fi
An experienced staff to help you pull all of these details together
Ability to decorate the day before your event (upon availability)
Professional sound systems with microphones
To set up your private tour and wedding consultation call or email Marci at events@billingsdepot.org.
We can't wait to meet you and help you begin your happily-ever-after!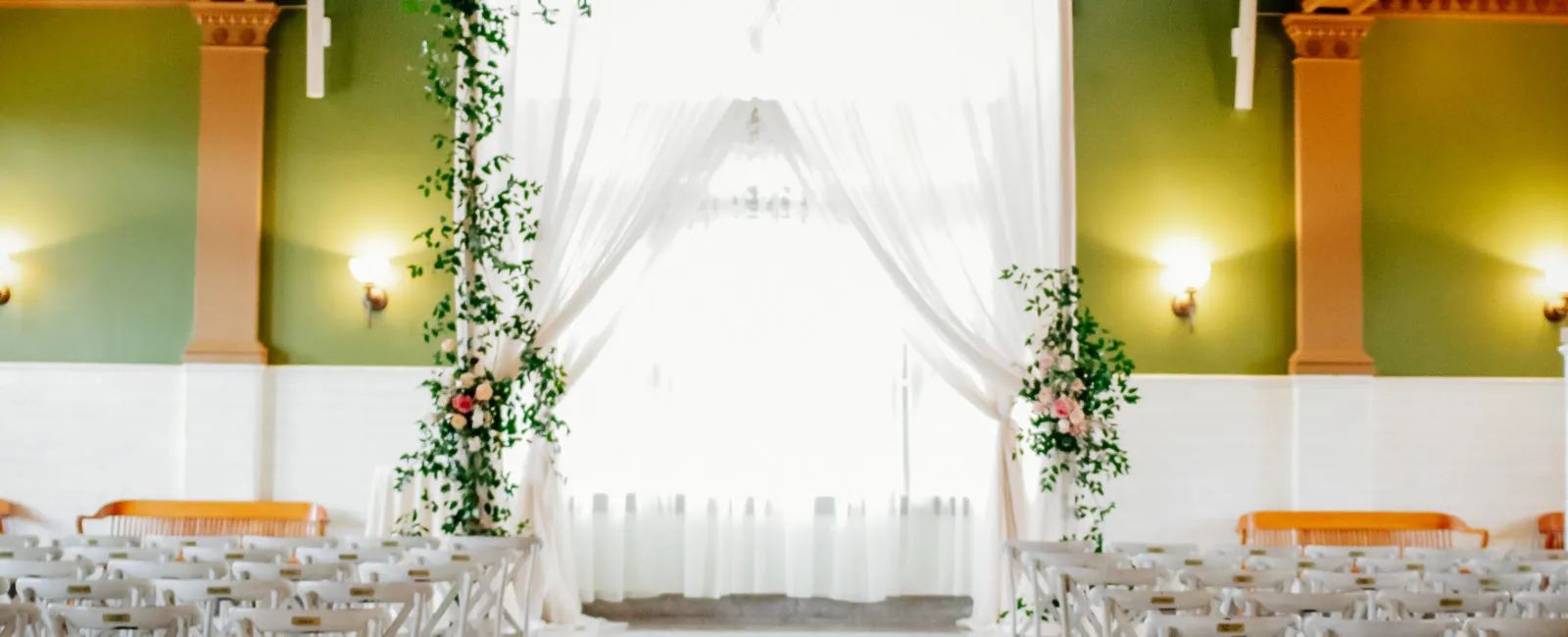 Passenger Station
48' X 49' or 2,352 Square Feet
Seats up to 266 guests for a cocktail reception
Features:
Vaulted ceilings
Roman columns
Terrazzo floor
Signature high-arched window
Surround sound system with microphone
Connected conference room
Roll-in bar for beverage service
Historic ticket windows
Connected courtyard: 25' X 60' or 1,500 Square Feet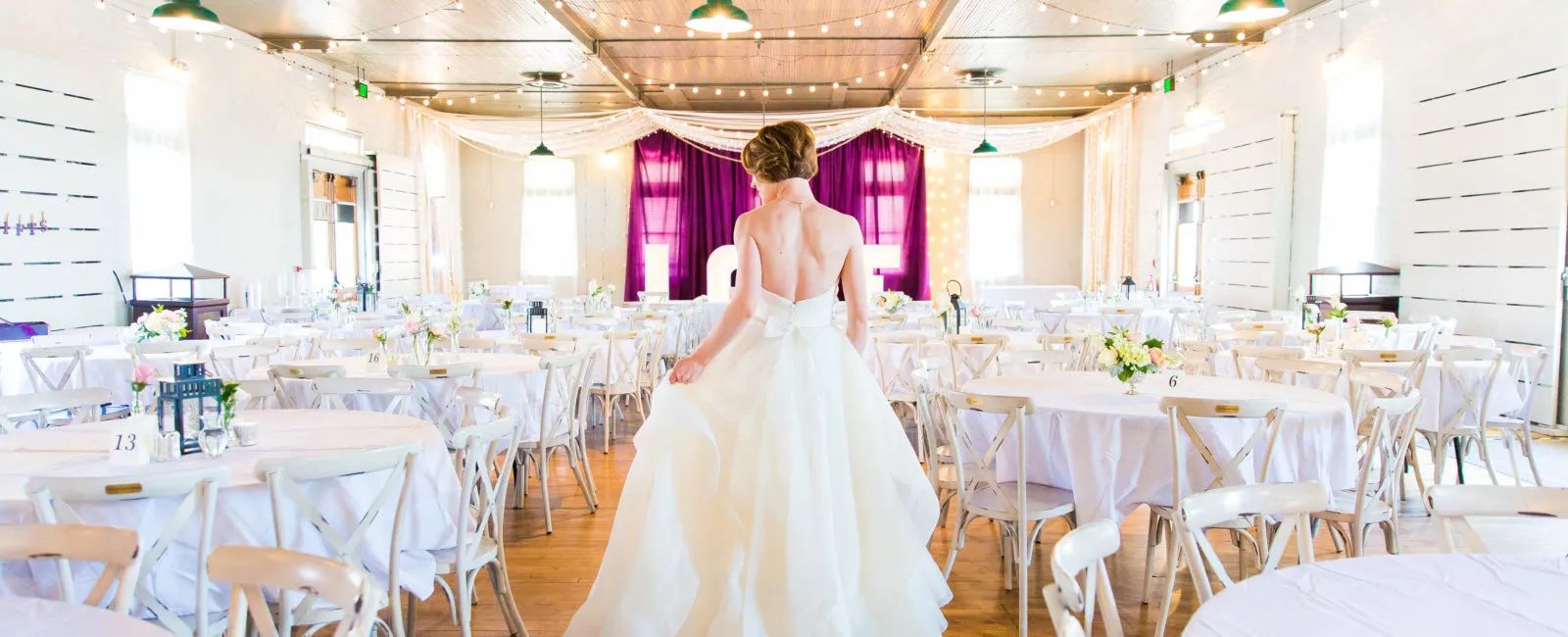 Baggage Room
42' X 94' or 3,948 Square Feet
Seats up to 300 guests
Features:
High ceilings
Original white brick walls and hardwood floors
6-zone sound system with microphone
Dividing curtains available
Wire grid on ceiling for power and décor
Bar for beverage service
Connected courtyard: 13' X 94' or 1,222 Square Feet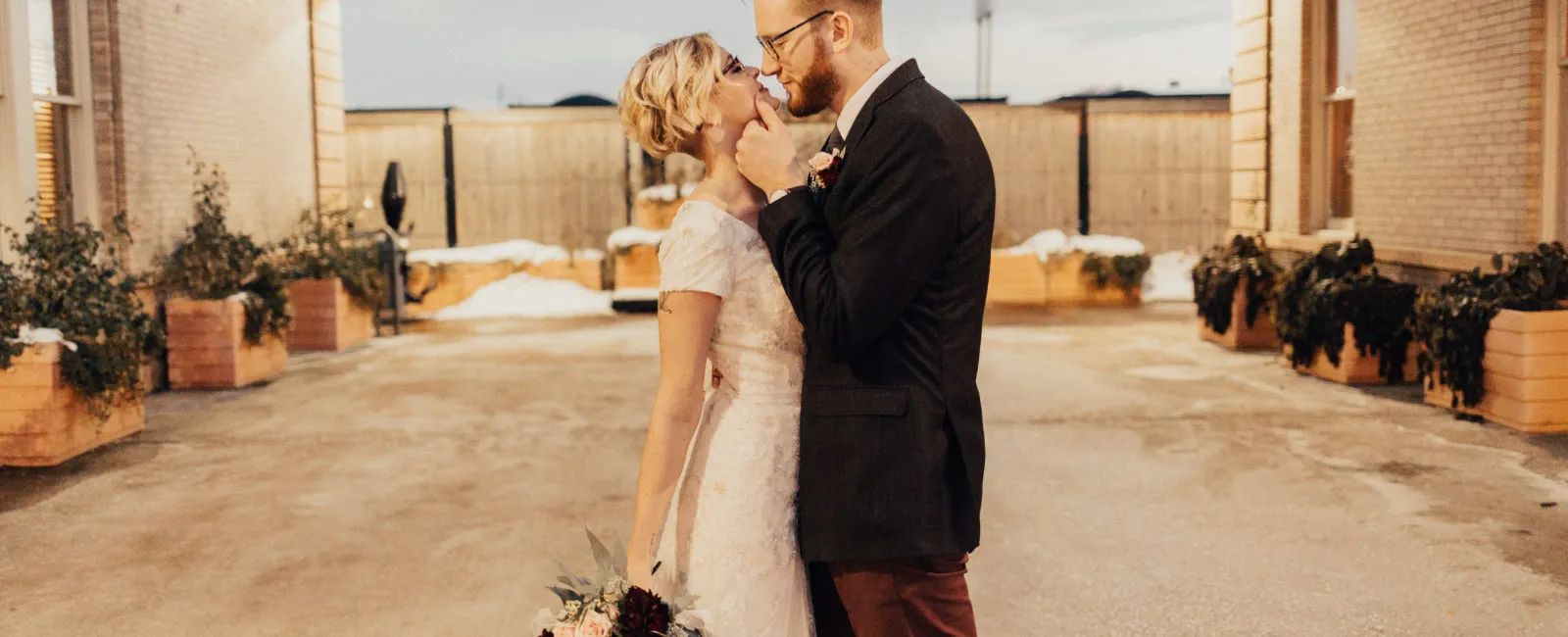 Conference Room
18' X 27' or 486 Square Feet
Seats up to 25 guests
Features:
Long wood tables
High ceiling and windows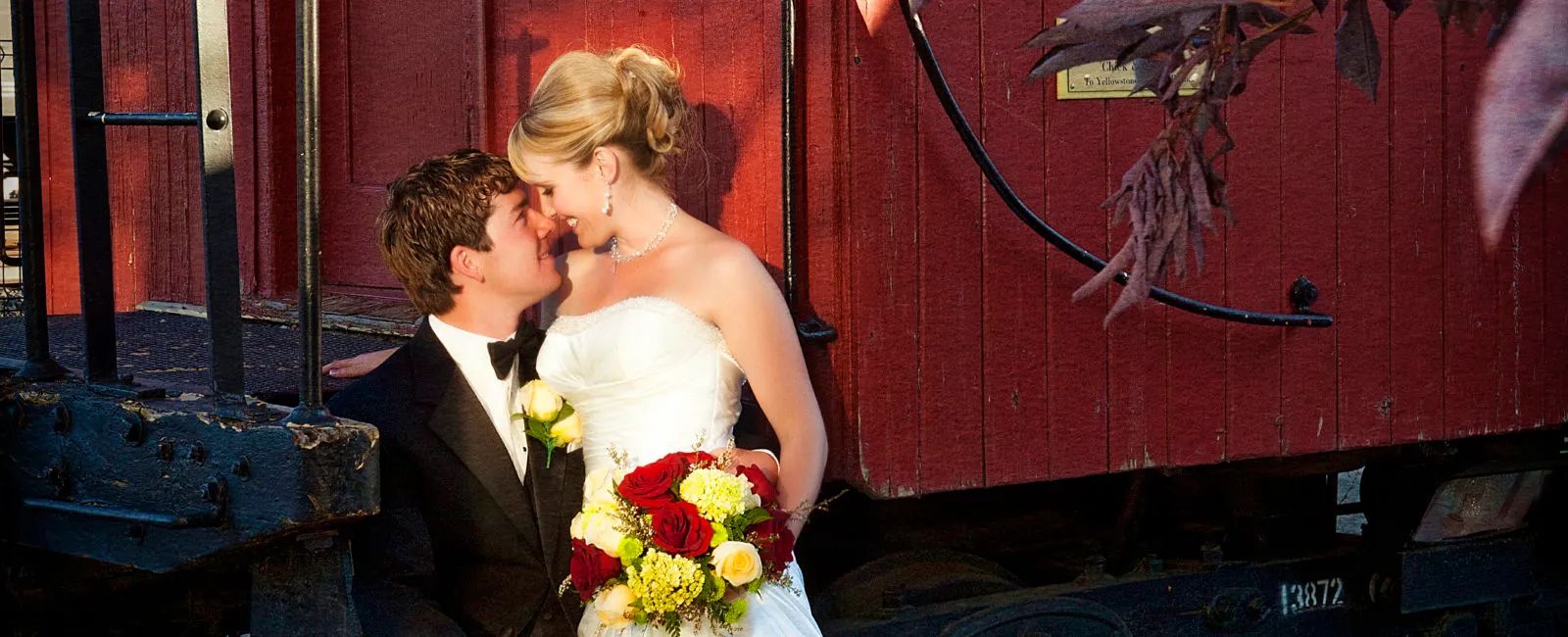 Additional Features
Free Wi-fi throughout
Handicap accessible
Full catering kitchen
Historic walking tour
Food truck access
Walkable downtown amenities
Two parking lots available after 5pm
Walking distance to dining, hotels, breweries and entertainment
Flexible seating
Decorate the day before (upon availability)
Onsite event coordinator
Large windows for natural light