Event Booking
Interested in reserving the Depot for your wedding, meeting or special event? Give us a call to schedule your private tour.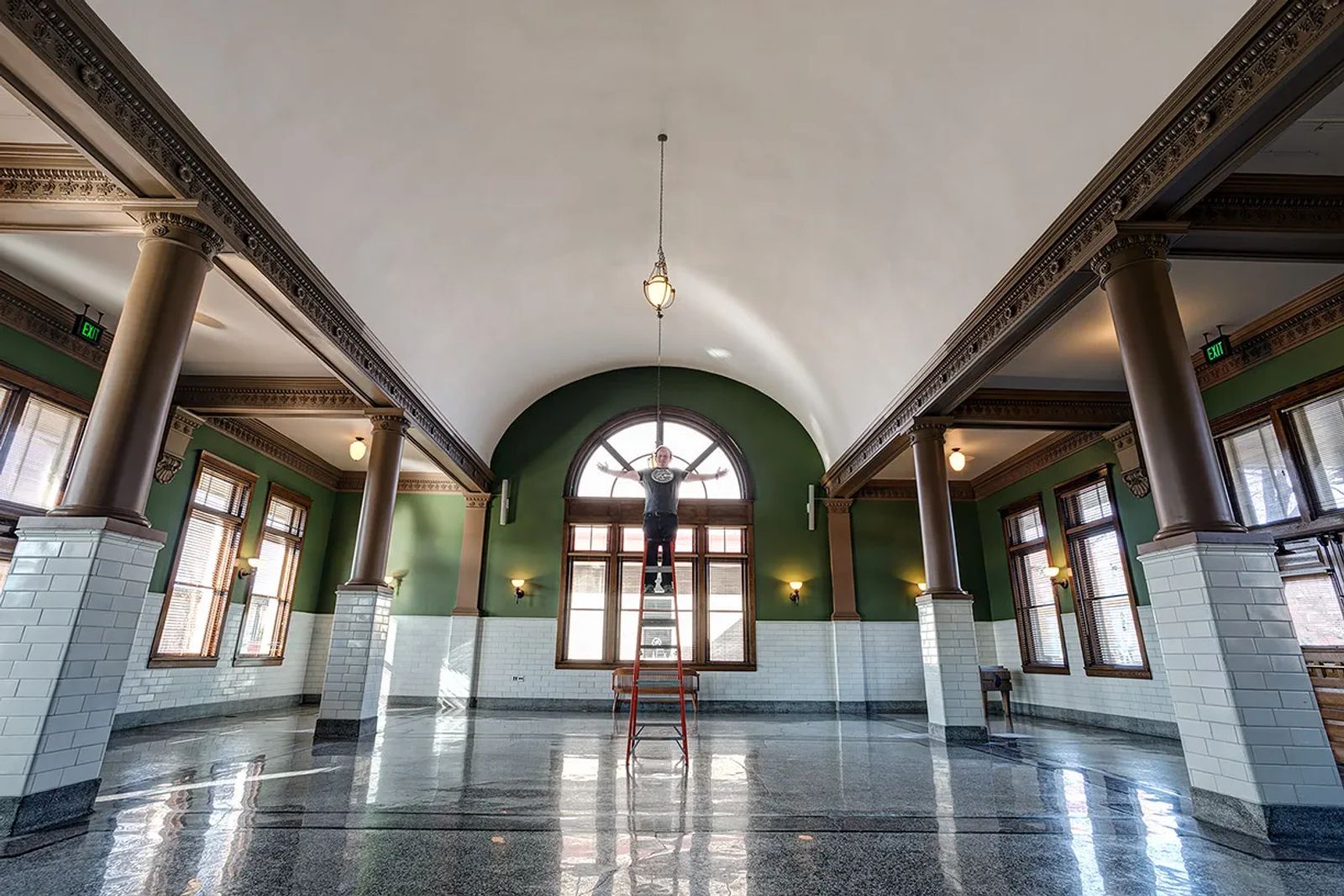 Passenger Station
48' X 49' or 2,352 Square Feet
Seats approximately 125 guests for a dinner, 150 guests in theatre-style seating or up to 266 guests for a cocktail reception.
Features:
Vaulted ceilings
Roman columns
Terrazzo floor
Signature high-arched window
Surround sound system with microphone
Connected conference room
Roll-in bar for beverage service
Historic ticket windows
Connected courtyard: 25' X 60' or 1,500 Square Feet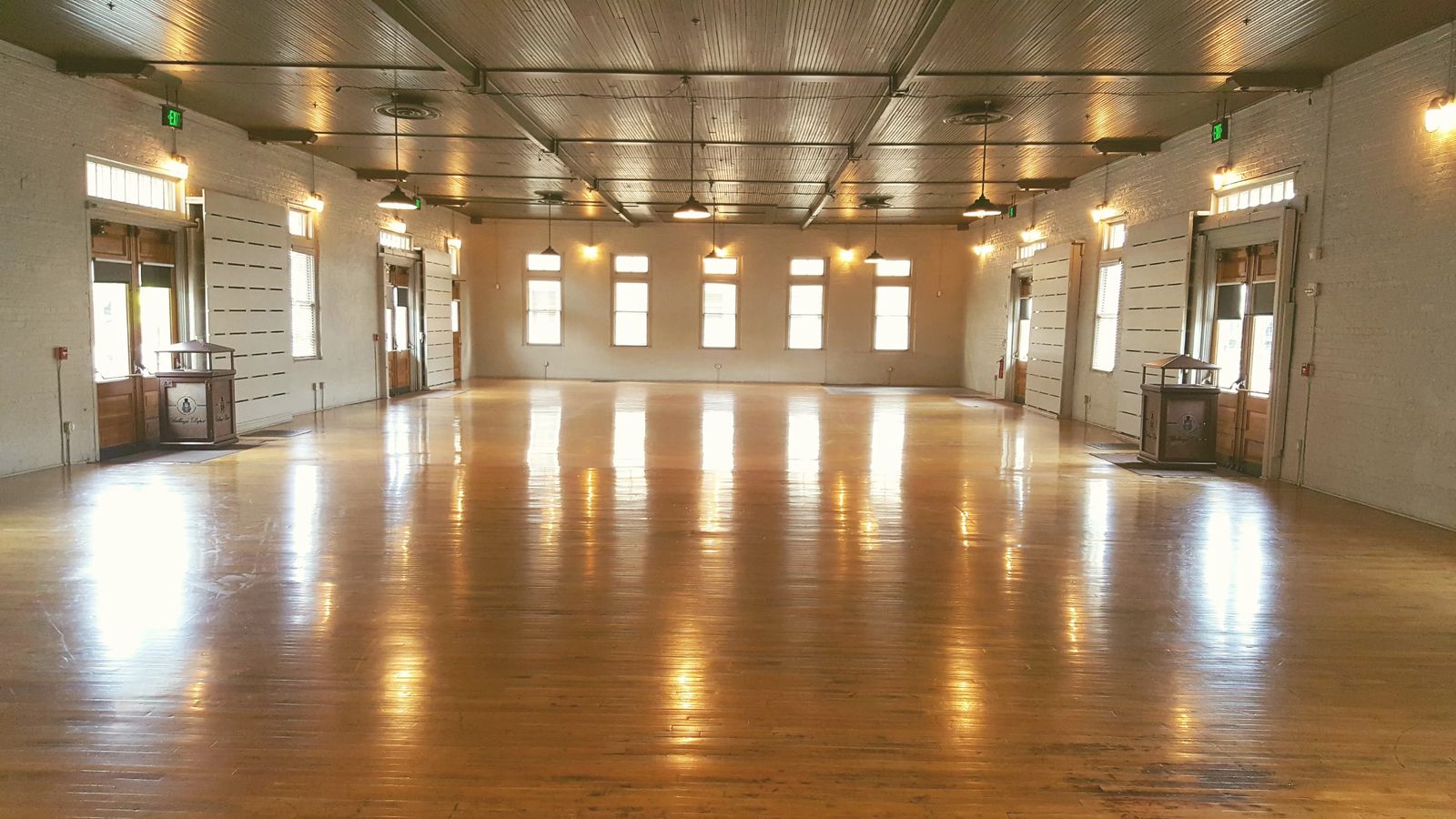 Baggage Room
42' X 94' or 3,948 Square Feet
Seats up to 300 guests total and approximately 150-200 for dinner or business meeting.
Features:
High ceilings
Original white brick walls
Original hardwood floors
6-zone sound system with microphone
Dividing curtains available
Wire grid on ceiling for power and décor
Bar for beverage service
Connected courtyard: 13' X 94' or 1,222 Square Feet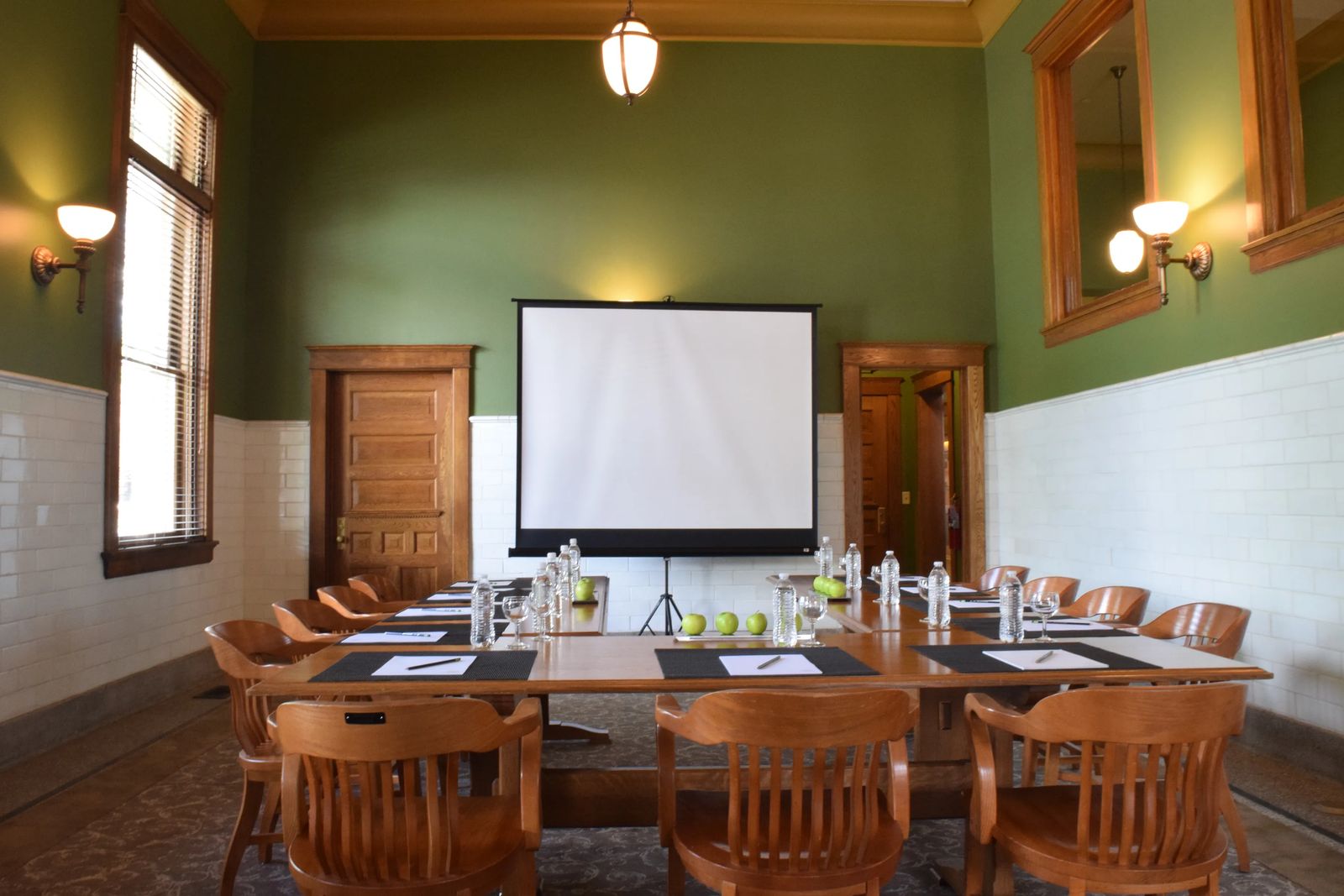 Conference Room
18' X 27' or 486 Square Feet
Seats up to 25 guests
Features:
Long wood tables
High windows
Additional Features
Free Wi-fi throughout
Handicap accessible
Full catering kitchen
Historic walking tour
Food truck access
Walkable downtown amenities
Two parking lots available after 5pm
Walking distance to dining, hotels, breweries and entertainment
Flexible seating
Decorate the day before (upon availability)
Onsite event coordinator
Large windows for natural light