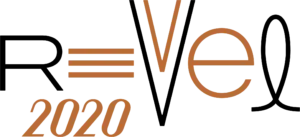 Revel 2020 Has been Cancelled
In the interest of public safety, it is with heartfelt sadness that we announce the Depot will be cancelling Revel 2020.
As a community event center, the Depot wants to ensure the health and safety of our staff, partners and the community so we're taking all necessary precautions to protect against the spread of COVID-19.
The Depot staff and Board of Directors are currently evaluating new dates for this event in 2021. We're grateful for the community's continued support and efforts to unite during this trying time. We'll be announcing new dates as they become available. Should you wish to receive a refund for this event, please contact us at the Billings Depot 406.656.7273.
For more information and health guidance regarding COVID-19, please visit the CDC or WHO websites. For additional questions, please contact us at the Billings Depot 656.7273
Revel is the next phase of Taste of Billings and is the very first experiential event for Billings, allowing attendees to enjoy a dining experience through all five senses.
Revel will highlight 11 teams each featuring 1 business, 1 chef, 1 artist and 1 butler. These teams will be creating unique dining environments called Coves, using the business as the theme and incorporating all 5 senses into the space. Maybe you'll be dining in an elegant cave environment or a cove dripping with ink. Maybe one course of the meal will be served blindfolded or a projection artist will help you visually see time. Each cove is different and highlights the talents and creativity of the team in ways you've never considered.
The most luxurious, spectacular event of the year! REVEL is the first of its kind allowing each REVELer to create their own unique experience. You decide how much fun you have. This is Carnival meets Black Tie Formal.
Revel is still the Depot's largest fundraiser. As a community owned nonprofit, the Depot raises funds to help preserve and protect the four historic buildings on the Depot campus and ensure they remain open and accessible to the community. All donations from sponsors, partners and guests contribute to preserving these precious buildings for future generations.
Want to get involved? Contact Michelle Williams: michellewilliams@billingsdepot.org
The Billings Depot is proud to announce our Revel 2020 Cove Teams:
COVE TEAM 1: Montague's Jewelers
Artist: Ann Jackson, Jackson & Co. Interiors
Chef: George Caldwell, Lilac
Butler: Staci Obie, Guild Mortgage
Cove Theme: A Night at the Oscars
COVE TEAM 2: Newman Restoration
Artist: Judd Thompson
Chef: Jason Marble, Enzo
Butler: Laura Hopkins, MCE Billings
Cove Theme: Chaos to Clean
COVE TEAM 3: 360 Office Solutions
Artist: Brian Murnion, MINT Film Festival
Chef: Willie McCormick, The Sassy Biscuit
Butler: Ginger Roll, NOVA
Cove Theme: Office Space
COVE TEAM 4: AD Creative Group
Artist: Kevin Meyer
Chef: Richard Boggs, Stacked
Butler: Liz Dubray, Briggs Distributing
Cove Theme: The Allure of Advertising
COVE TEAM 5: Briggs Distributing / Coors
Artist: Kelly Bourgeois
Chef: Travis Behrends, Jakes Downtown
Butler: Genia Castro, Graphic Finesse
Cove Theme: Grains to Glass
COVE TEAM 6: Big Sky Economic Development / VisitBillings / Downtown Billings Alliance
Artist: Jim Gainan, Gainan's Midtown Flowers
Austin Stewart, Buffalo Block
Shawnee Krauszer
Cove Theme: Origins & Evolutions
COVE TEAM 7: Northern Hotel
Artist: Ann Jackson, Jackson & Co. Interiors, Robert Johnson, Fine Art
Chef: Lisa Rembold, TEN
Butler: Berta Murnion
Cove Theme: Into the Future
COVE TEAM 8: Cushing Terrell
Artist: John McConnell, Midland West Mfg
Chef: Matt Makowski, The Fieldhouse
Butler: Kayce Kumpula, PayneWest Insurance
Cove Theme: Transforming Environments
COVE TEAM 9: Montana Beef Council / Gorgeous Vodka / Ranch House Meats / Stockman Bank
Artist: Paul Sutterheim, Free Spirit Artworks
Chef: Jason Corbridge, Parasol
Butler: Molly Schwend
Cove Theme: Fire & Ice
COVE TEAM 10: State Farm Insurance / Crooners
Artist: Louis Habeck, Fine Art
Chef: Jeremy Engebretson, Petroleum Club
Butler: Lee Slehoefer
Cove Theme: Crooning with a Good Neighbor
COVE TEAM 11: Q2
Artist: Emily Krieger, Furguson Lighting
Chef: Stephen Hindman, Stacked
Butler: Kendra Fike, Q2
Cove Theme: Give Light
Each Cove Team consists of a business, artist, chef and butler (project manager) who work together to create a dining environment based on the sponsor's brand. They are challenged with finding ways to incorporate all five senses and create a one-of-a-kind art piece, auctioned off during the preview night to support the Depot's fundraiser.
Our Cocktails & Coves preview party is being sponsored by PayneWest Insurance who will be creating a unique experience for our VIP sponsors and guests.
­Revel takes place April 3 and 4 at the Billings Depot. Tickets will go on sale in February and start at only $95 for general admission. To dine in cove, tables are $2000 each and seat between 8-14 people. Email Michelle Williams to be added to the wait list for cove tables MichelleWilliams@BillingsDepot.org. Follow REVEL on the Depot's Facebook page for updates.
Join the REVELution!
For additional information or for interviews, contact:
Michelle Williams, Executive Director, Billings Depot, 469.358.0180
Cassie LaGreca, Revel Event Chair & Owner of Better to Gather, 312-206-8723
Shilo Cook, Revel Event Co-Chair & Realtor at Century 21, 406-544-0096